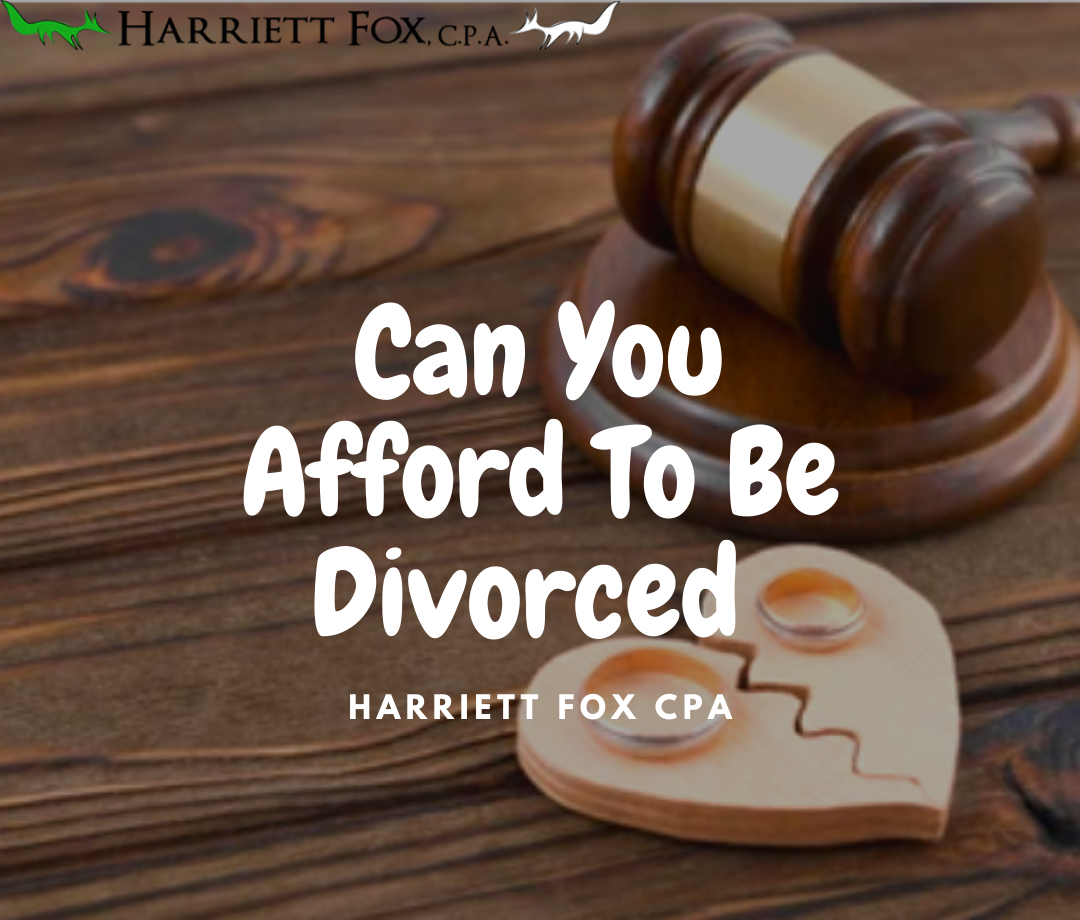 Can You Afford To Be Divorced, by Harriett Fox
Can You Afford to Be Divorced?
Divorce, no matter how smoothly it goes, is a complicated process. There are many moving parts throughout the proceedings, and plenty of things to consider as you prepare for a separation. One particularly pressing factor to consider is how you can afford to be divorced.
Logistics
Divorces themselves cost money, but everyone knows that. You must budget appropriately for legal expenses that can accumulate, especially if the process becomes overly contentious and, therefore, takes longer than expected. There are other details to consider, and these questions, sadly, are sometimes overlooked by soon-to-be divorcees.
Running a household on one income instead of two presents challenges that many people are not prepared to face. A recently divorced person, presumably, will be living on their own for a time during and/or after the divorce. That person must look candidly at his or her financial standing and determine if they are able to live comfortably on their own without a second income to support the household.
Let us also consider the ongoing pandemic which, while abating, still has unanswered questions. Is it wise right now to move to a new house/neighborhood/city/etc.? Though we have learned much about how to avoid and combat COVID-19, it is important to consider the potential impact it could have on your life as a newly divorced person.
Children are a major consideration in divorce, and child support is a key element of most settlements. When contemplating a divorce, enumerate all the child expenses to determine to what extent they can be covered, if child support payments are interrupted. It is important to be prepared for life's changes and challenges, should the paying spouse not be able to meet their support obligations.
Plan Accordingly
Divorce is often the best solution for a distressed marriage. There are many issues to consider before petitions are filed, however. It is important to assess your current financial position, and to plan for financial impacts going forward. These include the divorce process, as well as your future financial needs. Since the divorce will create a blueprint for your future, you need to hire competent legal and financial professionals to guide you. They can help you answer the question "How can I afford to be divorced?"